Introduction
Many attend retirement seminars prior to retiring and return with more questions than answers. Our sites fill the gap and will help you determine if you are financially, emotionally and physically ready for federal retirement.
Preparation is the key to a successful federal civil service retirement. Our site help Federal and Postal employees successfully transition from an active federal employee to an informed, financially secure, and involved federal retiree. Current retirees will also find answers they need to make informed decisions and comprehensive FERS and CSRS civil service retirement information. If you desire to work in retirement, you will find extensive private sector job listings specifically targeting to retirees. You can also explore ways to return to government employment through the rehired annuitant program, personal service contracts, or contractor options.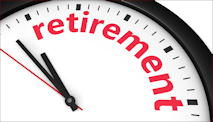 Federal employees typically start to plan their federal civil service retirement in earnest several years prior to their target retirement date. Others decide early on in their careers to retire early, at age 55 or younger, and plan accordingly to be financially able to leave when the time comes. There are many issues to consider prior to retirement and one of the primary concerns is whether or not you can live comfortably on your annuity and other income sources after you leave government service. Other key concerns are protecting your loved ones if you should die unexpectedly (estate planning and final arrangements) and what you will do in retirement.