Introduction
Bookhaven Press publishes several career guides and job finders and a career exploration blog, all with companion websites, including: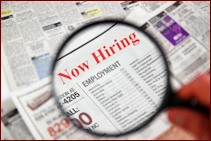 The federal government is a great career choice. For one thing, the U.S. government is the largest employer in the in the United States and employs over 2,097,881 federal civil service workers plus 644,366 Postal employees. They hire over a hundred thousand every year to fill critical vacancies nationwide. The average annual salary for all pay plans increased to $90,000 in 2018. Federal employees earned an average annual compensation exceeds $125,049 including pay and benefits compared to just $70,081 in the private sector according to the United States Bureau of Economic Analysis. New hires in the federal government can receive student loan payoff and relocation assistance plus cash incentives for hard-to-fill positions — and the benefits package is exceptional.
Many additional opportunities are created as those who are at or beyond retirement age opt to retire. Many retirements are projected as each day 10,000 baby boomers turn age 65 for the next 12 years! Hiring will be driven by retirements and the need to staff critical vacancies. Over 40 percent of the total federal workforce is eligible for regular or early retirement! you should consider the high-paying and secure federal job market. The federal government offers a wide range of positions in a broad variety of career fields, is currently trying to improve hiring practices and hire more veterans, and offers challenging assignments both stateside and overseas.
Our Federal Employee's Career Development Center assists federal government civil service employees to develop realistic Individual Development Plans (IDPs). Federal employees have attractive career development and upward mobility opportunities available to them. This site can also be used by federal job seekers that aren't sure what federal occupation best matches their knowledge, skills, and abilities.