Advertising Options
Our websites reach out to those seeking federal civil service employment including post office jobs, federal employees exploring advancement opportunities, and to those in federal service looking for retirement planning and benefit guidance. We cover a broad spectrum of the federal workforce.
Companies can submit standard sized banners for posting on our sites at strategic locations above and below the fold. We also offer text links, retirement planning email newsletter, and blog posting advertising options.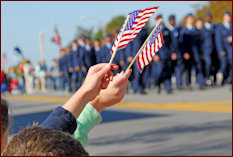 According to Google AdSense, during 2021 all of our sites had 633.000 page views, 2,852,753 impressions, and 48,806 clicks. There are abundant opportunities for companies to showcase their products and services to this market. We also attract a large number of military personnel and over 30% of all federal workers are veterans.
Last year 59.6% of our visitors come to our sites through desktop, 36% through high end mobile devices, and 4.5% through tablets.
Our retirement planning guide at federalretirement.net and fedretire.net reaches out to federal employees, postal workers, and retirees seeking answers to their retirement planning questions. These site also attracts a large number of current federal and postal employees and a large group of retirees that are seeking guidance and advice on benefits, insurance, finance, estate planning, and all other aspects of retirement including viable work alternatives for extra income.