Manuscript Submission Guidelines
Bookhaven is not currently accepting manuscripts for consideration. We publish for a select group of authors that write business, career, finance and environmental compliance books. We do not publish fiction or other books that do not fit into the these categories. Most of our books focus on employment and career development.
Authors must be computer literate and submit the final manuscript formatted in Microsoft Word, WordPerfect or ASCII Text. We also require authors to actively promote their books and to assist with editing during production. If we accept your book a contract will be sent for your approval and signature. Bookhaven Replies within 8 weeks if an SASE is included with your submission. If you have a book that you would like us to consider follow the guidelines listed below:
NOTE: If you are finding it difficult to locate an interested publisher I highly recommend that you pick up a copy of Dan Poynter's Self Publishing Manual. I used one of his early editions in 1985 to start Bookhaven Press. His sage advice may be just what you need to get your book published.
Another valuable resource to help you submit queries to publishers is Writer's Market 2019 (Writer's Market). You will find sample submissions, detailed guidance, and a comprehensive list of publishers by genre that are accepting new manuscripts. A MUST HAVE resource for any writer.

Writers must send a query with SASE. The query must include the following:
(We currently are not accepting new submissions)
The query must include the following:
Comprehensive outline of the book
Draft table of contents
Sample chapter
Detailed author bio, credentials, affiliations, etc. (See Author Questionnaire)
Computer word processors you work with (Word or WordPerfect)
Target marketing perspective (who would buy this book)
Note: We do not accept queries via the internet. We need to see the material listed above in hard copy to assess your title and to see if it will fit into our list. We look genre, organization, content and style.

AUTHOR QUESTIONNAIRE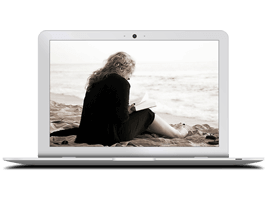 Date:
1) Working Title:
2) Author:
3) Home Address: · Phone: · Email:
4) Business Address: · Phone & Fax:
5) Date and place of birth:
6) Present Occupation:
7) Previous Occupations:
8) Professional affiliations that might have a bearing on the marketing of my book:
9) Local newspapers:
10) Provide a short biographical sketch which might be useful in the promotion of your book:
11) Please give full titles, publication dates and publishers of any previously published works:
12) Please write 75 to 100 words on the book's theme, intent and underlying concept:
13) Who is the audience for your book? 14) Name the specific ways it benefits the reader.
15) What is unique about it?
16) Do you have any personal contacts at magazines, film companies or book clubs who might assist in exploring subsidiary rights sales of your book?
17) Are there any reviewers, columnists or other media people who might be particularly receptive to your book and might give it media attention?
18) What publications should be considered as advertising media to reach the most interested readers for your book?
19) Please list any previous radio or television appearances:
20) List any bookshops in your neighborhood that might give your book special display, etc. If possible, include the name of the manager.
21) Will you be attending any conferences in the coming year at which it might be appropriate to display and/or offer for sale copies of your book?
22) List any cities or areas where there might be special interest in your book:
23) List any companies or stores which might be interested in a bulk purchase of your book:
24) Are mailing lists available of the key people who would buy your book? Where can these lists be obtained?
25) Are there any special interest web sites, magazines, journals or associations that may want to sell your book to their readers or members?
26) Please suggest any special non-bookstore markets or ideas that we might consider to help the sale of your book: